◂ Memorial Home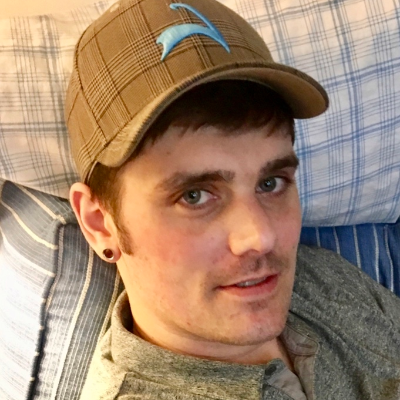 Christopher D Lapsley
Jul 30, 1984 — Jul 25, 2018
Christopher passed away at age 33 in Hyannis, MA.
Chris was not just my brother and friend, but one of my favorite people. He was a son, uncle, godfather, brother-in-law, life partner, nephew, cousin, and friend to many. He was smart, talented, compassionate, caring, handsome and handy! He had beautiful blue eyes, an infectious smile and a kind heart. His struggles with addiction overcame him and we were unable to save him. Over the years there were multiple times that I thought this will be the last time. This will be the life change and he'll be able to push through and not succumb to the addiction. The truth is addiction is such an ugly disease. It doesn't discriminate. It doesn't care how old you are, how much money you have, or how bad you really shouldn't do it. It just takes you over. There are so many families dealing with these tragic losses. Many families that go through this are unable to say goodbye to their loved ones. We are grateful that before Chris passed he was in the hospital for a week and we were able to spend time with him. All of us got the chance to tell him how much he meant to us and how much we truly loved him. We didn't know when he went into surgery that it would be the last time we would see him. The last time we talked to him and the last time we told him we loved him. The endocarditis, caused from substance abuse, took his life. He passed just 5 days before his 34th birthday. To say we are heartbroken is an understatement. Our family is missing a piece and will never be whole again. I pray that Chris is at peace and all his struggles are behind him. Whatever he is doing up in Heaven I hope he is smiling and happy - that's all I ever wanted for my baby brother. He is "always loved, never forgotten, forever missed."
Poem from his prayer card:
A Limb has fallen from the family tree.
I keep hearing a voice that says, "Grieve not for me.
Remember the best times, the laughter, the song.
The good life I lived while I was strong.
Continue my heritage, I'm counting on you.
Keep smiling and surely the sun will shine through.
My mind is at ease, my soul is at rest.
Remember all, how I truly was blessed.
Continue traditions, no matter how small.
Go on with your life, don't worry about falls.
I miss you all dearly, so keep up your chin.
Until the day comes we're together again.
Obituary: Read now
Eulogy: Read now
Cause of death: Medical Complication
Submitted by: Sarah Lapsley, Sister
Share on Facebook
Share on Twitter